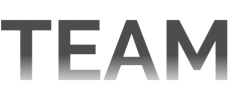 The GlobaLoc team originated in the gaming industry, and has long-standing experience working for both publishers and localization service providers.
The founders of GlobaLoc worked together for 5 years in the localization department of Electronic Arts, one of the largest game publishers in the world.
There, they worked on localizing some of the world's most popular and successful IPs.

Horst Bauman has been working on translating and localizing PC and Video games for the past 20 years. In the first six years he translated and wrote specialist books on the subject before transferring to the localisation department of Electronic Arts, market leader at the time, in 2002. He worked as a Localization Testing Coordinator on such successful titles as FIFA, Battlefield, and Medal of Honor.
In 2007 he transferred to the service sector and as Production Manager was responsible for organizing and developing localization teams in translation, audio production, and quality assurance. Horst Baumann has extensive experience in the production process for game localization and has worked as Production Leader on projects from leading software publishers.

Daniel Langer has been working in the games industry since 2002, and can look back on 14 years of professional experience in game localization. His career began in the localization department at Electronic Arts, one of the word's leading computer game publishers. There he took part in localization QA and the world-renowned AAA and Licence production. He acquired a deep insight into the localization of large productions during this time, and was also able to gain on-site experience at American and British development studios.
In 2007 he transferred to the publisher Koch Media/Deep Silver, becoming the Localization Manager. Here, he took part in expanding an in-house localization and QA department, where, in just four years, he was responsible for managing over 100 productions in a wide variety of languages, guaranteeing high quality translation, audio production, and quality assurance for those titles.